Let's hear what ACA Health Benefits Fund have to say to Australians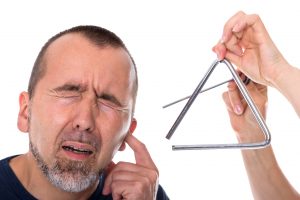 Did you know that out of 24.4 million Australians today, we have a staggering 2.5 million Australians living with deafness or experiencing some level of hearing impairment? These figures are reported from The Australian Bureau of Statistics during 2014-2015. This figure will inevitably continue to grow as the population ages.
Many of us think that hearing loss will not affect them and only occurs in the elderly, but everyday noises that we are surrounded with can add to the deterioration of your hearing and contribute greatly to future hearing loss. Some everyday appliances such as hair dryers, coffee machines and blenders are common contributors, as are our frequent use of music devices via headsets in today's modern technological world.
Some first signs of hearing impairment can be small things like:
Turning up the volume or putting subtitles on
when watching TV
Avoiding social conversations when in a loud
crowded room
Sitting closer to the front of a room so you can
hear better
If you are seeing these first signs, you should visit your GP or see a specialist to see how you can stop the early deteriorating effects of hearing impairment.
If you have a problem, there is a range of solutions available including hearing aids and hearing implant solutions, which have helped many Australians lead more fulfilling and engaging lives.
At ACA Health Benefits Fund, we understand that taking the steps to improving your hearing or eliminating the deteriorating effects of hearing loss can be "hard work" as we're all time poor and have better things to attend to. But we are here to assist you to make it easier for you to claim for the services that you need as well as any devices that you purchase. ACA Health Benefits Fund covers a large portion of your expenses so you can be assured that you are looked after and that's one thing you don't have to stress about.
For example: If you take out Complete Ancillary which is our top extras cover, you will be covered for 50% of the cost for hearing tests, 80% of the cost for hearing aids including repairs and maintenance as well as batteries.*
If you would like to discuss with our friendly team your current policy and its benefits, please do not
hesitate to contact us on 1300 368 390.